We are part of one of the most anticipated e-government services for individuals and legal entities – MDelivery.
The electronic government delivery service, created by the Electronic Government Agency, was launched in testing at the beginning of July in five Public Services Agency multi-purpose centers participating in the testing.
Today, FAN Courier offers the opportunity to deliver passports and other documents requested by citizens and entrepreneurs (e.g. extracts from the State Register of Legal Entities and Individual Entrepreneurs) to the multi-functional centers in Criuleni, Bălți, Leova, Telenesti and multi-functional center no. 2 from the municipality of Chisinau. In no time, FAN Courier will be connected for shipment pickups from all Multipurpose Centers nationwide, offering delivery to citizens overseas as well.
From the moment the authority issues the ordered document, FAN Courier will ensure delivery to the recipient as follows: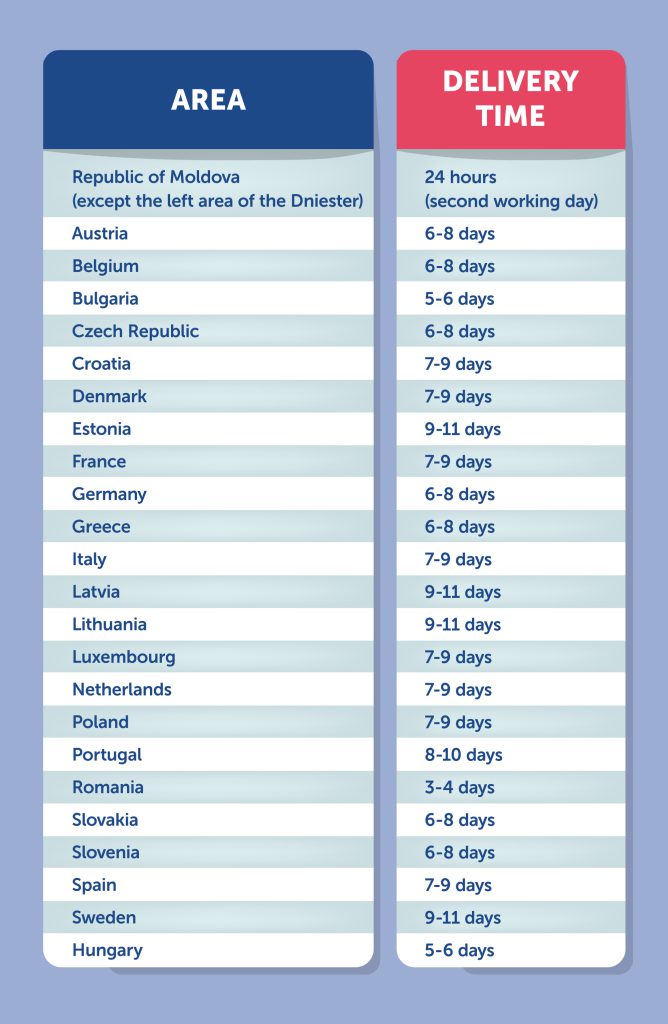 The advantages of using the MDelivery platform and the delivery services offered by FAN Courier:
– door-to-door delivery, i.e. reducing counter visits from 2 to 1;
– exemption from multiple trips in the country for diaspora citizens;
– securitized access of natural and legal persons to delivery services – the envelope will be provided exclusively on the basis of a supporting document;
– avoiding crowding at the counter and reducing direct contacts;
– reducing bureaucracy and waiting time;
– elimination of queues when requesting and picking up public services;
– improving the experience of interacting with the state through technology;
– more accessibility and convenience for natural and legal persons, including those with reduced mobility;
– electronic payment via MPay or payment terminal, including the delivery service;
– reduction of interaction costs between public service provider – public service provider – beneficiaries;
– increasing the level of transparency of public services and online tracking of the traceability of the requested service (the stage at which the document is), etc.